開催の趣旨・概要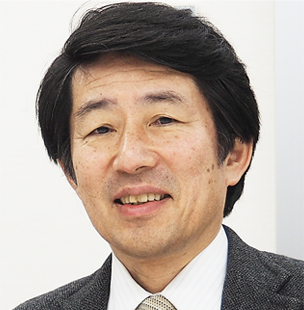 京都大学大学院医学研究科人間健康科学系専攻は、iPS細胞研究所および医学部附属病院と合同で第3回国際再生リハビリテーションシンポジウムin京都を2017年2月11日(土)に開催しました。
本国際シンポジウムの目的は、研究者、医師、リハビリテーション専門職が一堂に会し、再生医療を安全で効果的に実施するためのリハビリテーションについて議論を深めようとするものです。今回のシンポジウムにおいても昨年開催された第2回国際再生リハビリテーションシンポジウムin京都と同様に、医師、研究者、理学療法士、作業療法士、アスレティックトレーナー、医療機器開発コーディネーター、大学院生、学部学生など、多職種の方々に参加いただきました。
シンポジウムは、伊藤明良 京都大学大学院医学研究科人間健康科学系専攻助教の開会挨拶および再生リハビリテーションの概説から始まり、池谷真 京都大学iPS細胞研究所准教授による神経再生に向けた基礎的研究の講演、マイケル・モド ピッツバーグ大学McGowan Institute for Regenerative Medicine准教授による神経再生医療におけるリハビリテーションの併用効果解明に向けたトランスレーショナル研究の基調講演、そして池口良輔 京都大学医学部附属病院リハビリテーション部准教授による末梢神経再生医療における基礎および臨床研究の講演がありました。また、ポスターセッションでは多種多様な10演題が発表されました。最優秀ポスター賞を本シンポジウムから試験的に設けましたが、受賞ポスターの選定をよりオープンにするために、参加者および講演者による投票形式を採用しました。投票するポスターを選ぶ中で、プレゼンターと議論を交わす良い契機となったのではないでしょうか。さらに、本学が研究開発に係わり、再生リハビリテーションにおける補助機器としての応用が期待されている、「Honda歩行アシスト」のデモンストレーションも行いました。日本ではまだあまり馴染みの少ない移植再生医療リハビリテーション分野という新しいテーマについて活発な議論が交わされ、シンポジウムは盛会のうちに終了しました。
Overview and aim of the symposium
We have hosted the 3rd International Symposium on Regenerative Rehabilitation in Kyoto on Saturday, February 11th, 2017 in accordance with Center for iPS Cell Research and Application (CiRA) and Kyoto University Hospital.
This symposium has been designed with the intention to foster multiple-discipline interactions between scientists, clinicians and rehabilitation specialists from around the world, focuses on the emerging field of Regenerative Rehabilitation. This novel and innovative approach integrates discoveries in regenerative medicine with rehabilitative regimens. Same as the past year, we had much participation of medical doctors, researchers, rehabilitation specialists, athletic trainers, medical industries, and graduate/under graduate students from wide varieties of backgrounds this time.
The agenda consisted of four lectures and poster session. Akira Ito, Assistant Professor of Human Health Sciences, Graduate School of Medicine, Kyoto University, made opening remarks and outlined the Regenerative Rehabilitation for icebreaking. Then three invited talks followed. Special Lecture 1 by Makoto Ikeya, Associate Professor of iPS Cell Research and Application, Kyoto University, focused on basic studies aiming at nerve regeneration; Keynote Lecture by Michel Modo, Associate Professor in the Department of Radiology & McGowan Institute for Regenerative Medicine at the University of Pittsburgh, on translational studies investigating synergistic effects of rehabilitation approaches with regeneration in nervous system; and Special Lecture 2 by Ryosuke Ikeguchi, Associate Professor, Department of Orthopaedic Surgery & Rehabilitation, Kyoto University Hospital, about basic and clinical studies for peripheral nerve regeneration. We had 10 presentations at the poster session. This time, we did a poster award competition that was selected by vote of participants and lecturers which allowed the selection to be more open. I am sure that was a good opportunity for each presenter to interact with others. Further, we had a demonstration of a gait-assist exoskeleton that Honda Motor Co., Ltd. and Kyoto University are jointly developing in hope of serving as a supportive device in Regenerative Rehabilitation. The symposium has successfully finished with active discussions and interactions on the Regenerative Rehabilitation, which has just arisen here in Japan.