Our new paper, "Development of a novel model for intraarticular adhesion in rat knee joint," has been published in PLOSONE.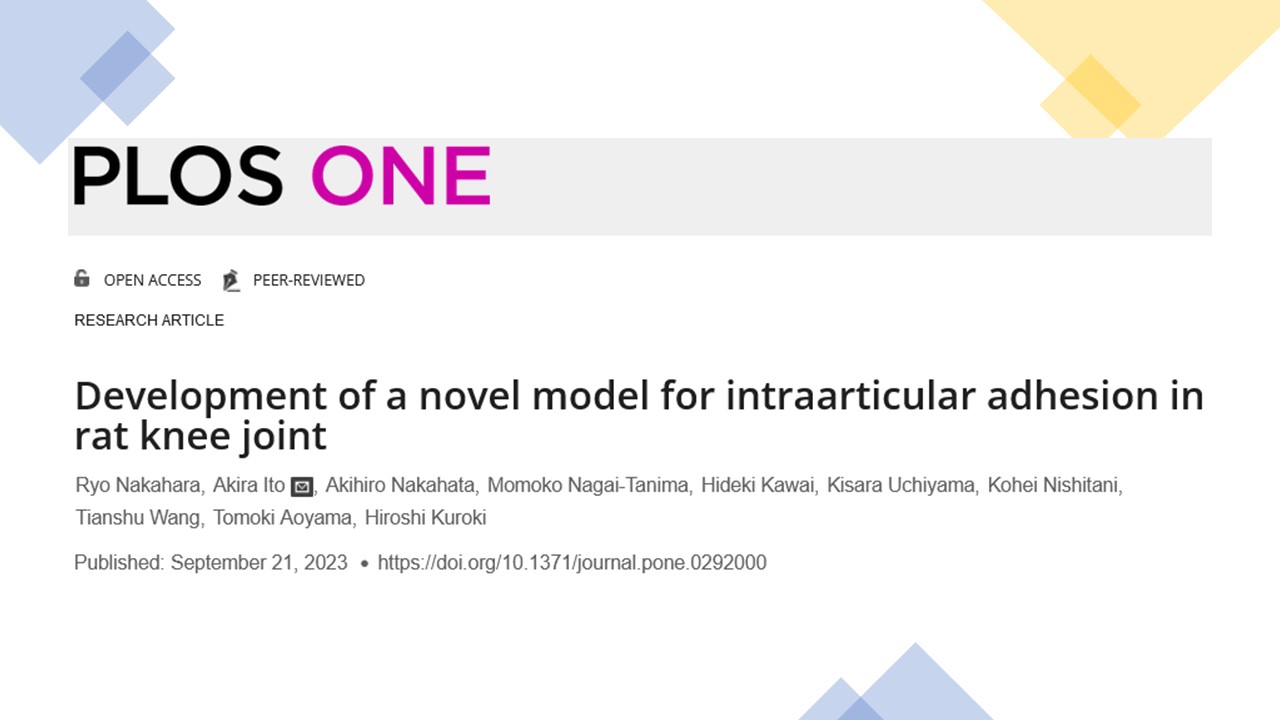 In this study, we developed a novel rat model of intraarticular adhesion formation in the knee joint.
It was revealed that adhesions form within the knee joint early on due to post-traumatic immobilization, suggesting the need for early intervention in rehabilitation.
Currently, we are studying the molecular mechanisms of the adhesion formation process within the joint.
Article Source: Development of a novel model for intraarticular adhesion in rat knee joint
Nakahara R, Ito A, Nakahata A, Nagai-Tanima M, Kawai H, et al. (2023) Development of a novel model for intraarticular adhesion in rat knee joint. PLOS ONE 18(9): e0292000. https://doi.org/10.1371/journal.pone.0292000